Mounigou Valley, also called Munigou Valley, is an isolated valley in Sichuan Province with pristine scenery. Located in Songpan County, Ngawa Tibetan and Qiang Autonomous Prefecture of Sichuan Province, the valley occupies an area of 160 square kilometers with the average altitude of 2800 meters. The valley is on the list of the World Biosphere Reserve, World Natural Heritage as well as the Green Globe 21 of UN. Its spectacular peaks, forests, high mountain meadow, Karst caves, hot springs, lakes, large waterfall, Tibetan temples, villages and the surrounding culture combine to create an attractive landscape. Most of the lakes in Mounigou Valley have the same beautiful sceneries as Jiuzhaigou, and the calcified pools (ponds) are as splendid as those in Huanglong Valley. Nowadays, Zhaga Waterfall Scenic Area and Erdaohai Lake Scenic Area are opened to the public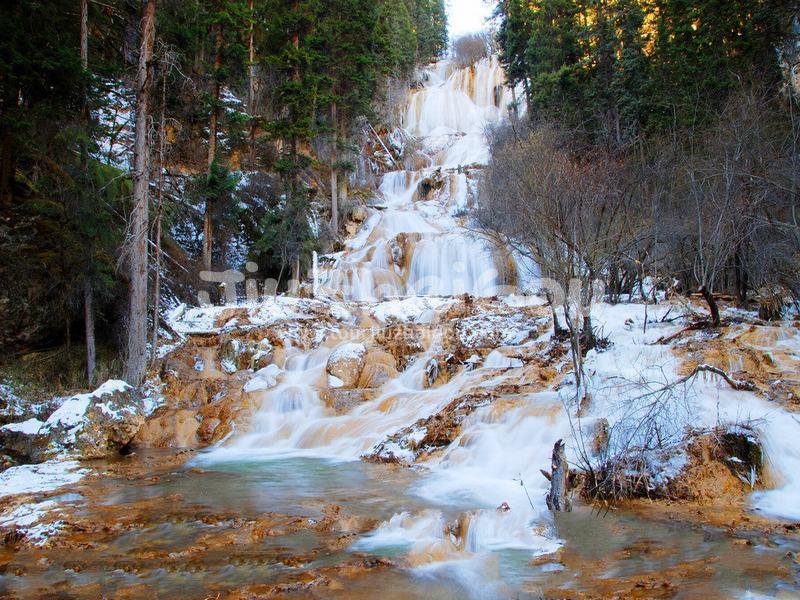 Main Attractions in Mounigou Valley
- Swan Lake (in Erdaohai Lake Scenic Area)
As you get in Erdaohai Lake Scenic Area the first lake you see is the Swan Lake. Covering an area of 13,300 square meters, this blue lake is named for the wild swans often playing and looking for food in the lake.
- Flower Lake (in Erdaohai Lake Scenic Area)
The green water surface of the lake is covered by hundreds of blossoming nameless flowers, hence the name. The types as well as the colors of these flowers change according to the season. When you come here, you will find yourself standing in a flower sea as people described in a fairy tale. The lake is only 80 meters from the Swan Lake.
- Erdaohai Lake (in Erdaohai Lake Scenic Area)
Erdaohai Lake is the heart of Mounigou Valley. Known for its stunning color, this lake is set at an altitude of 3,385 meters above sea level and covers an area of approximately 16,027 square meters. With karst caves located underneath, the plateau sink-lake is fed by the surging undercurrent. At its deepest point the lake is approximately 28 meters deep, and it is this changing depth of the mountain water that gives the lake its vibrant and shifting colors. Located at such a high elevation, the lake not only reflects the forest around its edges, but the living sky above. Visitors can get here by horse or on foot from the Zhaga Waterfall.
- Five Lakes (in Erdaohai Lake Scenic Area)
The Five Lakes are a series of interconnected lakes, which are surrounded by high mountains with jagged rocks of grotesque shapes. The beautiful calcified fractured trees and roots can be seen under the limpid water.
- Rhinoceros Lakes
A legend has it that people saw some rhinoceros swimming in the lakes in the area, hence the name. This area consists of 36 lakes.
- Toudaohai (Toudao Lakes)
This area consists of calcified lakes and old trees. Here, all kinds of patterns in different colors can be seen in the lakebed.
- Zhaga Waterfall
Measuring 93.2 meters in height and 35 meters in width, the waterfall is the largest travertine waterfall in China. In the upper reaches of the waterfall is a lake and in the lower reaches, is a multistep waterbed. When the waterfall rushes down from the travertine steps, it creates a large spray and an earsplitting sound. Visitors will be astonished by the amazing scene. The filemot rock cliff of the waterfall shows some flowery color under the sunshine.
- Mounihousi (Mouni Rear Temple)
The temple is at an elevation of 3045 meters in Zhaga Valley. Built in 1663, it houses a lot of cultural relics of the Tibetan Buddhism. Large scale religious activities can be seen in the fifteenth day of the lunar January and the lunar July.
- Emerald Spring
Hidden under the grass, only the Lamas of the temple know the spring's location. According to the locals, the spring water can treat all the various illnesses.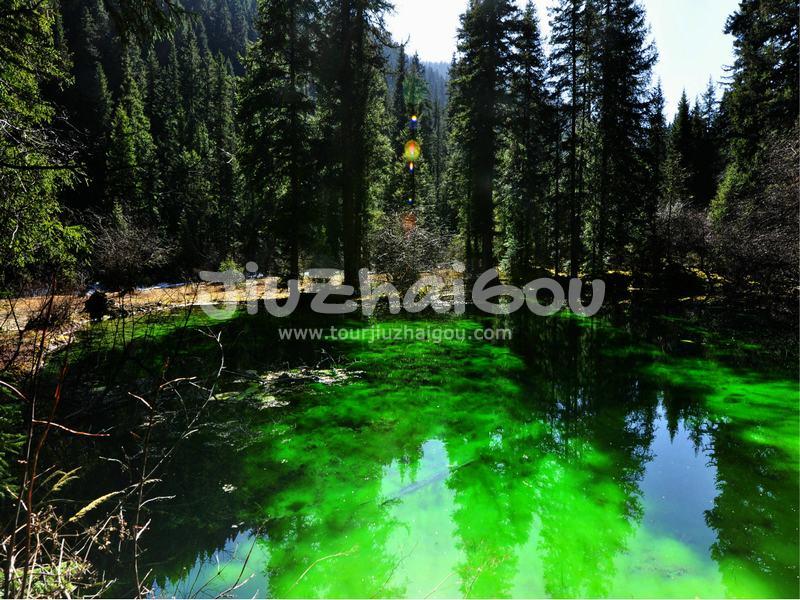 Horse Riding in Mounigou
Horse riding tour is popular with tourists in the valley. Since it began in 1982, more and more visitors choose this way to appreciate the amazing scenery each year. It can make them feel closer to the nature. There are two tour lines: bivouac and living in little inns. Visitors can decide which one to choose or change the tour line according to their needs.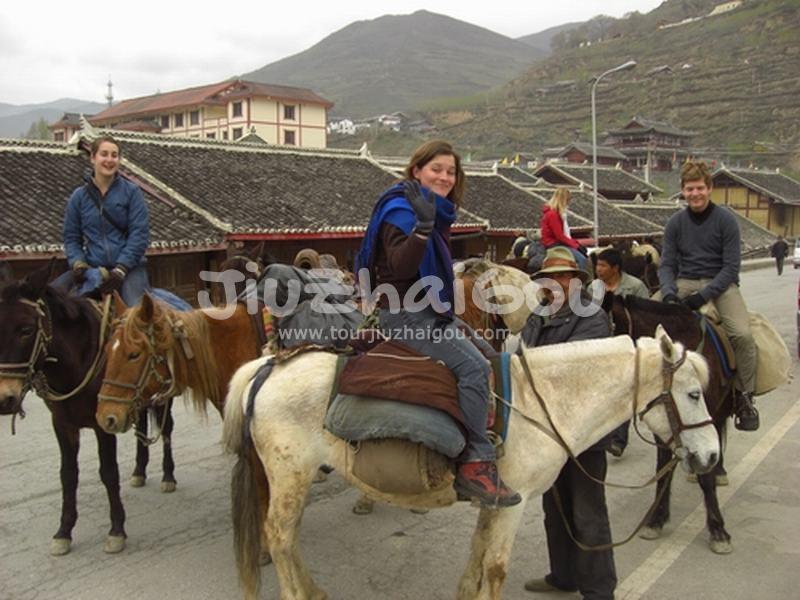 Climate
Owing to its high altitude, Mounigou has a mountainous climate like Jiuzhaigou. The precipitation is low, and the average monthly precipitation is only 5-20mm. In winter, the average temperature of Mounigou is 7°C in day time and -5°C in the night. Even the highest temperature is below 10°C. Most of the lakes and waterfalls are frozen, which creates a peaceful quiet wonderland.
Nearby Attractions
Ngawa Tibetan and Qiang Autonomous Prefecture, like a sequestered nature land, is full of amazing natural wonders. The Jiuzhaigou National Park (commonly known as Jiuzhaigou Valley), Huanglong National Park and Fairy Pool Scenic Area are worth a visit.
Getting There
At present, there is no direct public bus connecting Mounigou and other places. You should go to Chengdu at first.
1. Chengdu-Jiuzhaigou-Mounigou
Tourists can take the bus at Chadianzi Bus Station to Jiuzhaigou every morning. The first bus departs at 06:00 am. It would take you 9-10 hours to arrive at Jiuzhaigou.
Taking flight from Chengdu to Jiuzhaigou is the fastest choice. After visiting Jiuzhaigou, you can book a car to Mounigou (2 hours drive).
2. Chengdu-Songpan County-Mounigou
Tourists should take the public bus at Chengdu Chadianzi Bus Station. The journey takes you 5-6 hours. After arrival at Songpan, you can hire a local car or taxi to Mounigou (1 hour drive). You can also ride a horse to Mounigou by booking a 2-day horse riding trip.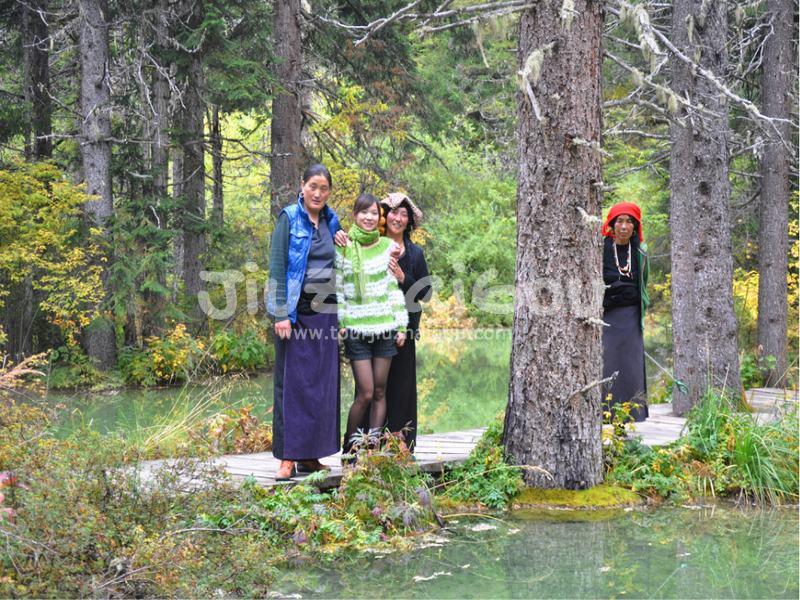 Lodging
The living condition in Mounigou is normal. Some local guest houses accepting tourists to stay, bust please note that most of them don't offer breakfast.
Most tourists choose to stay in Songpan County where there are some high-end hotels which are well equipped as well as ordinary hotels. Others would stay at Chuanzhu Temple which is 40km away. In winter, the price of accommodations usually decreases.
Travel Tips
1. For the high altitude, you should pay attention to your health. Tourists who suffer from altitude sickness ought to prepare some medicine as well as a bottle of oxygen in case. It is not recommended to drink or over-exercise there.
2. For the strong UV level, it is necessary to wear sunscreen and keep touch up. Wearing a long sheet shirt as well as hats. Taking an umbrella if needed.
3. The temperature is extremely low in winter. For keeping warm, you must wear thick down jacket, sweaters and gloves.
4. The restaurants in Mounigou are rare, and some of them are Tibetan cuisine and Sichuan cuisine, which may be not your cup of tea. You can bring some snacks and breads with you.